Typically the cab drivers I get aren't incredibly, how shall I put it… technologically advanced.  Like, most of them have phones that I haven't seen since the show 90210.  And unless you're in a major city, if they do have the ability to take a credit card, its the old manual left to right swipe of the card that gives the faintest possible receipt you've ever seen.
However, thanks to Mr. Jobs and the folks at Square, I had an awesome experience recently in a cab in Columbus, OH.  The cab driver had a Square attachment on his iPhone (see pic) and swiped my card and I immediately got a receipt emailed to me.  I also attached a photo of the receipt.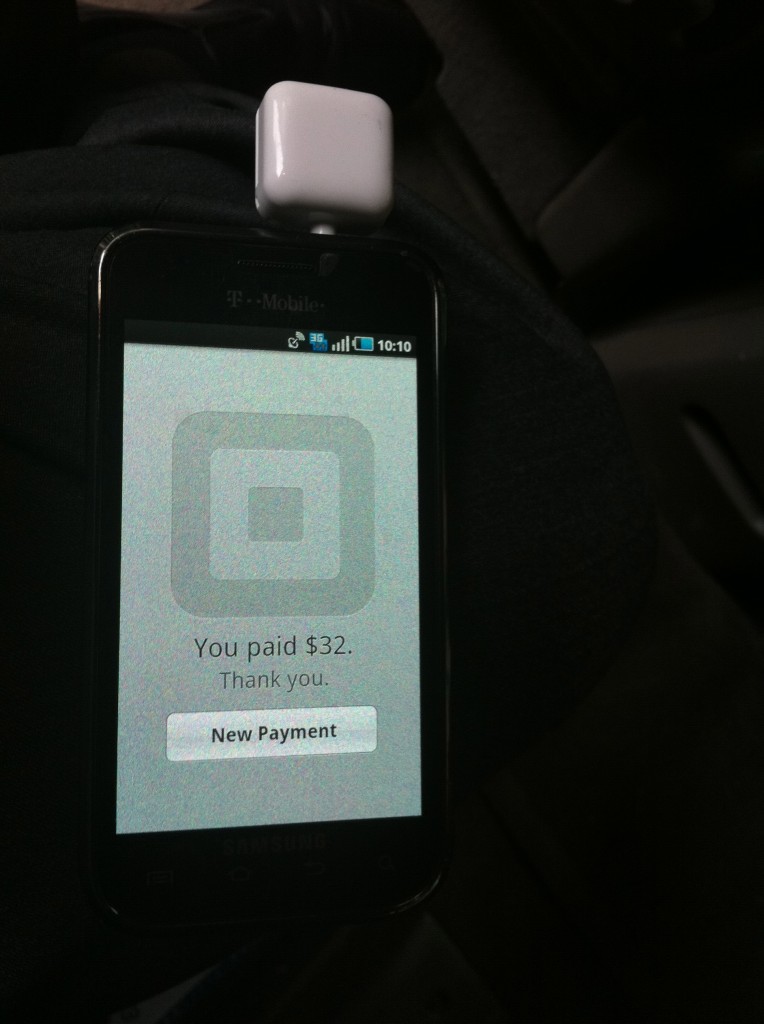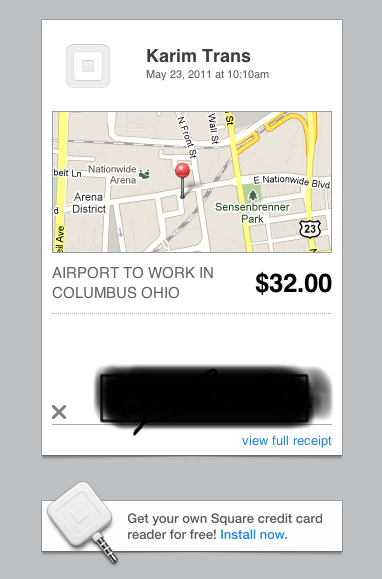 Also, apparently Square is doing $3 million a day in mobile payments.  That's HUGE!