Every once in a while I post a screen shot of my iPhone or iPad homescreens.  I like being able to look back and see how my usage of certain apps has changed, but mostly I like to see what other people are doing with their devices, so please, share your homescreens!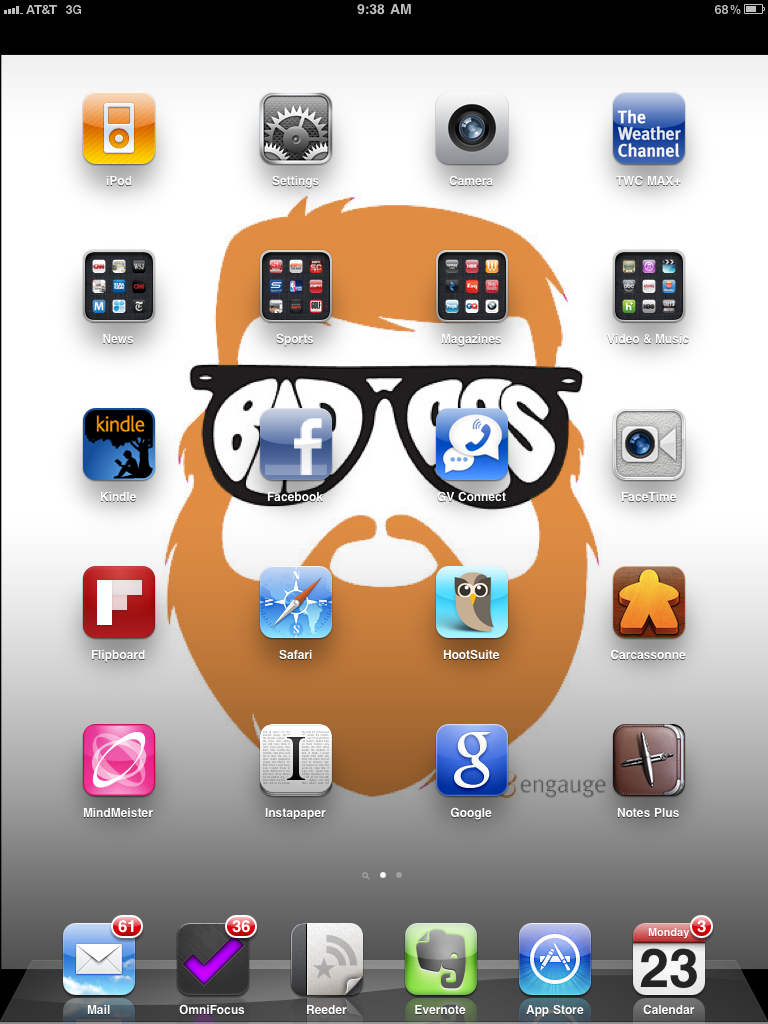 Some notables:
I've only just recently become obsessed with Carcassonne.  @rkischuk is to blame.
I've also been using Notes Plus as a nice drawing/note-taking app when I want to visually capture something.  It's what I used to create this diagram of my notes from a Seth Godin talk I attended.
OmniFocus now partners with my Calendar to effectively run my life.
Reeder is my app of choice for reading my Google Reader feeds.  @interpolate is to blame.
I use GV Connect to read and send SMS from my Google Voice account.
I don't think there are any other surprises here.  Perhaps MindMeister has made the homescreen where it was probably on page 2 before.  I've been using it more to organize thoughts for some presentations and collaborate with fellow Engaugers on things.
What's on your homescreen?