I spent the last two weeks using a Windows 7 phone. The Samsung Focus to be exact.  And after two weeks, I am surprised how much I like this phone and the Windows OS.  That said, I happily switched back to my iPhone today, but here are some reasons you might be interested in trying this phone out:
1. It feels better than any phone I've used.  Everyone I handed it to said the same thing.  Feels great in your hand.  Very light.  Just a great feeling phone.
2. The interface is very slick.  Everything moves quickly and once you get the hang of it, its pretty intuitive.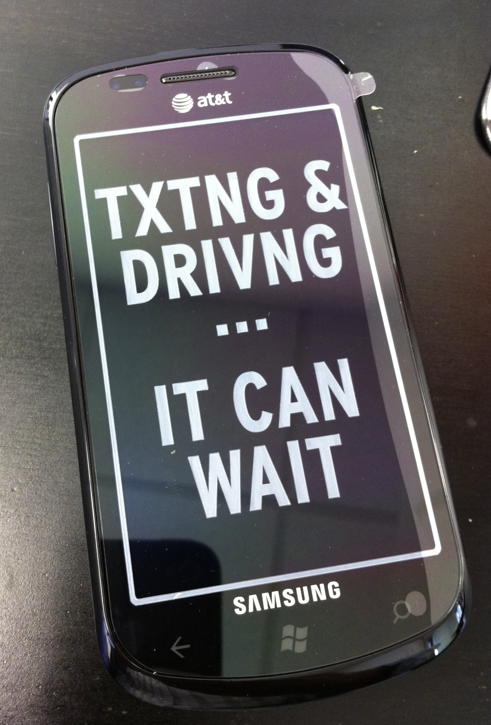 3. The home screen is fantastic.  I don't know if its the bigger icons, the alerts, the colors, but I prefer the home screen on this to the iPhone.
4. The Marketplace (their app store) lets you try before you buy with applications.  That's my favorite thing about the OS.
5. The screen itself is bigger than the iPhone and its very bright and vibrant.  It's not better than the iPhone's retinal display, but most people that looked at it were very impressed with the brightness of the screen.
6. One of my other favorite things with this phone is that it takes all of your contacts from Google, Outlook and Facebook, for instance, and merges them together.  As an example, when I open a contact, I can post on their wall, or send them an email or call them or look at their pictures, etc.  This is something I really hope the iPhone adds to their OS.
7. The Microsoft Office integration is of course brilliant.  Syncs perfectly with MS Exchange.
Some of the reasons I personally can't use it:
– No Evernote or Pandora apps (that I could find).  Major #FAIL.  And if it does have them and I couldn't find them, double #FAIL.
– No copy/paste. Seriously, it's 2011 Microsoft, let's get copy/paste in there already.  I'm not sure how you can launch a new phone at this stage in the game and not have that.
– I'm too impatient to wait for the apps to get there, but needless to say there just aren't nearly as many to choose from.  The Google Voice app options are pretty bad, which also made it harder for me to use.
– This is very specific to me, but I couldn't listen to the PTI (ESPN) podcast every morning like I do with the iPhone.
– No threaded email which is a deal breaker for me at this point.  Makes my email list three times as long.
All in all, I'm pretty impressed with this device and if I had to use it, I could.  That's a big step for this Apple fanboy…