I use many tactics to keep up with what's happening in what I call digital innovation.  I have to stay up on trends and news if I'm going to be able to help my clients navigate digital marketing. I have to know about and play with new technology and gadgets, which is why I had to have this iPad to write this blog on. It's purely so I can learn about the device… why don't you sound convinced :)
Anyway, it's not easy to keep up with this stuff, iPad or not. Here's how I do it.
I read. A lot. My Google Reader account is chock full of links of blogs, google alerts, news stories, etc.  My Evernote "To Read" folder is growing daily (see how I do that here).  I have a stack of magazines at my desk that is approaching embarrassing proportions.
I write. Writing a blog, commenting on other blogs, tweeting, these things force you to keep up. Especially the blog. When I learn of something new, I write about it. That forces me to learn and think. Two things that can get lost when we focus just on our "day job".
I speak. At conferences, at lunch/learns, internally at Engauge.  I host roundtables with a dozen or so people that are smarter than me so I can learn from them. I do these things because they also force me to be on top of the industry.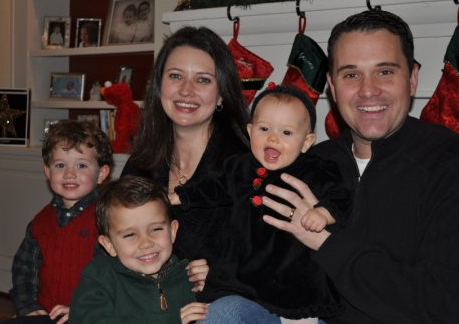 And I attend conferences and events. Only over the past year I've tried to hone that strategy so I'm maximizing my time away from the family (see picture). For instance, I've mostly stopped going to the typical digital conferences unless I'm speaking. Instead, I've been going to either very specific events (like Facebook's F8 which was mostly a developers conference) or conferences more focused on innovation and "new stuff" (like SxSW, and hopefully next year, Ted).
It is exactly this kind of event I was at yesterday in NY. I was invited by Landmark Ventures to attend what they called their Media Technology Summit. It was a half day gig hosted at the Time Life Building on 50th St. Let me just say, Landmark knows how to put together this kind of thing. The format was a blend of speakers and panels, with startup owners somewhat alternating with venture capital firms, with a few media groups thrown in.
So, a few things that I thought I'd share:
Gaming is massive. If you didn't know this already, start paying attention. There was a lot of talk about the growth of gaming, both on consoles and socially. Gaming, when done right, can be extremely profitable because unlike media/content, which we've been trained can be free because advertising will foot the bill, games are mostly still something people will happily pay for.
Virtual Currency is blowing up. A very impressive company called Peanut Labs, which is a "comprehensive social media monetization platform", talked about the growing field of virtual currency. They were just chosen by Facebook to be the group that does surveys and market research through Facebook Credits. That gives them the largest market research pool in the world.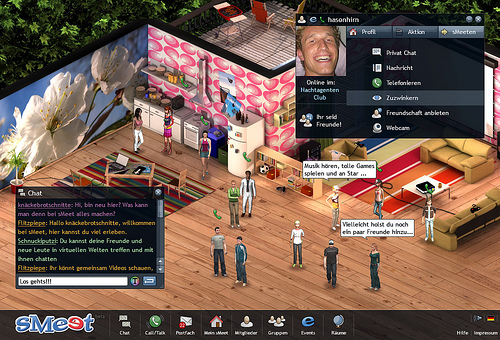 New ways to consume media will include social connections. I saw a glimpse of the future of how people will consume media by hearing about Smeet. I'm going to do a future blog on them as I need to learn more, but in a nutshell they are working to solve the problem of what they call "lonely viewing", which is when you watch movies or other content by yourself. Fascinating technology funded by Hasso Plattner Ventures, a venture capital firm located in Germany that also presented.
Mobile is the future…and always will be, right? :) A panel toward the end of the day featured some really, really smart guys. For instance, the guy that invented Google Analytics and Google Voice (heard of those?), talked about how mobile is where everything is moving. He talked about the unbelievably powerful and inexpensive phones that open up possibilities that never existed.
Also on the panel and echoing the same sentiments, was a fellow Atlantan from Turner.  He talked about the amazing opportunity media companies have with mobile devices, giving them the ability to meet the individual needs of the consumer, hitting them where they want it, how they want it and when they want it.
So all in all it was well worth the trip and it was exactly the type of event I'm looking to attend. Next week I head to San Fran to the Social Graph Symposium put on by RapLeaf, another great company.
Hope to see you there.