First, the pranks that go on at this company are great. Here's the latest redecorating prank to one of our developers.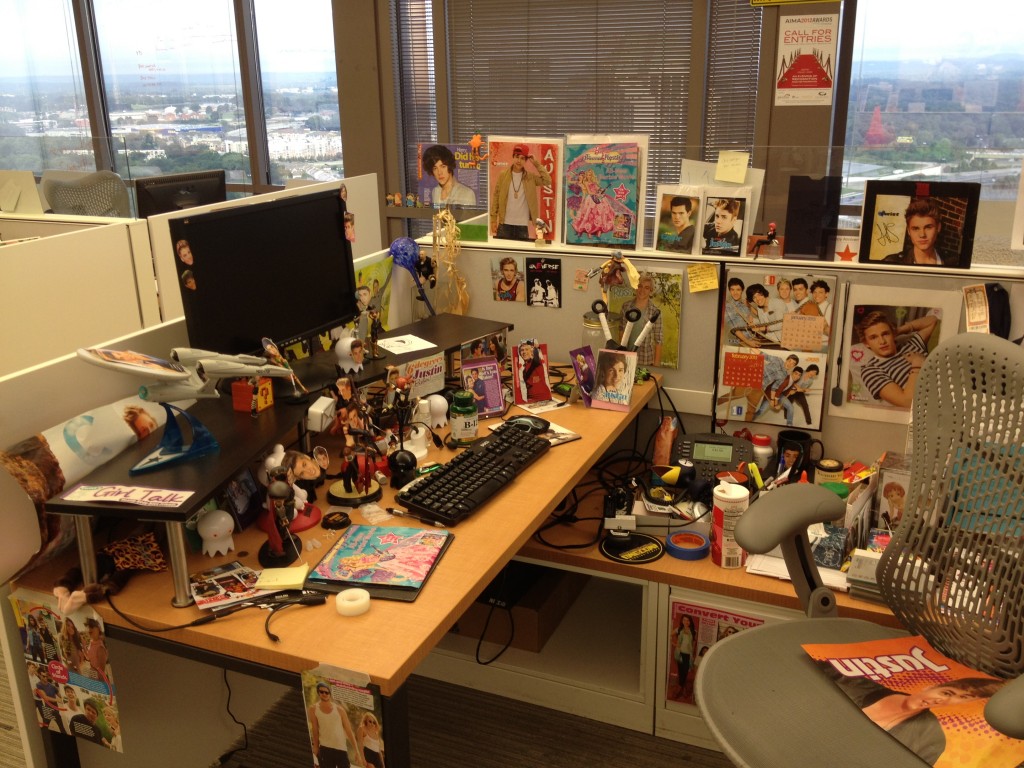 Update – This is what Darby did when he saw his desk this morning…
Also, we finally added Company Kitchen to the office. Instead of vending machines, we've got our own little store.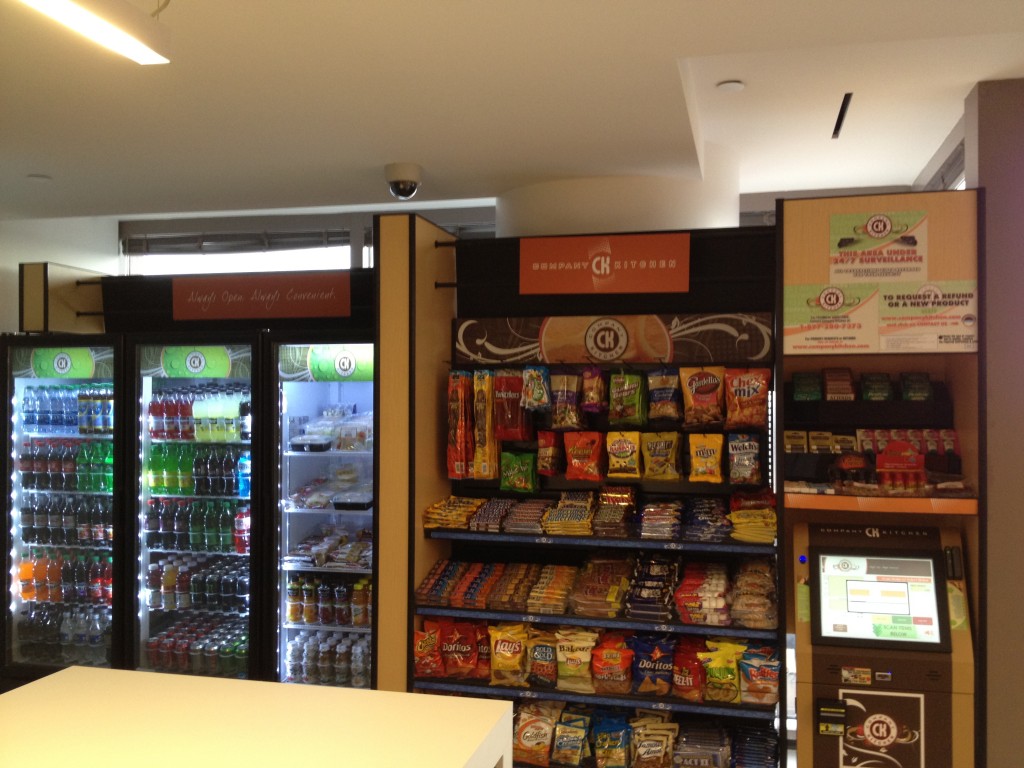 Update – I just found out that this Company Kitchen does finger print recognition, so you can buy this stuff by just pressing your finger to the kiosk….I have a feeling I'm going to be buying a lot of stuff.