Yup, I think I just made my new toy even better :)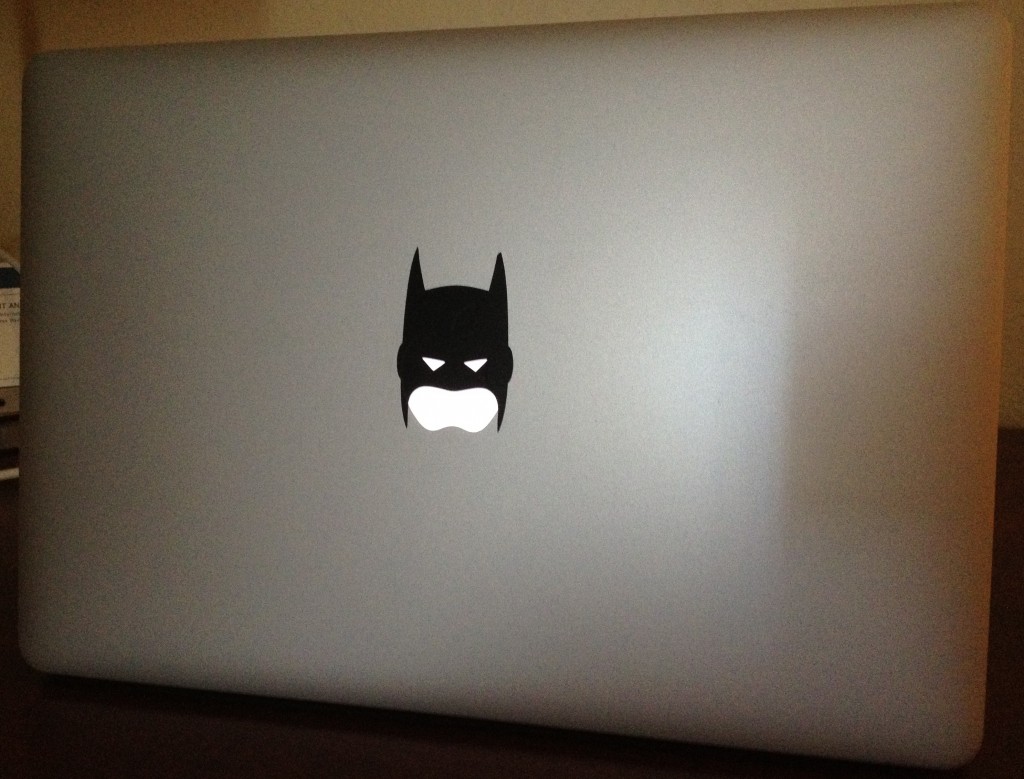 Btw, and I'm sure its no surprise that I'm saying this, but this new Macbook Pro with retina display is freaking incredible (link for spec details). The display is insane and reminds me of the difference we experienced going to the iPhone with retina. I wasn't convinced it would be that much of a difference and I actually didn't get this laptop because of it, but it's phenomenal.
It's lighter than previous Pro's, slimmer and more powerful – all things I was looking for. I had been using the 11in Air for a while but due to a change in my role at Engauge I needed a bigger and more powerful screen to work with presentations. This laptop certainly exceeds in those categories.
Btw, you might remember the back of my previous Air with all the stickers. Ah, good times.